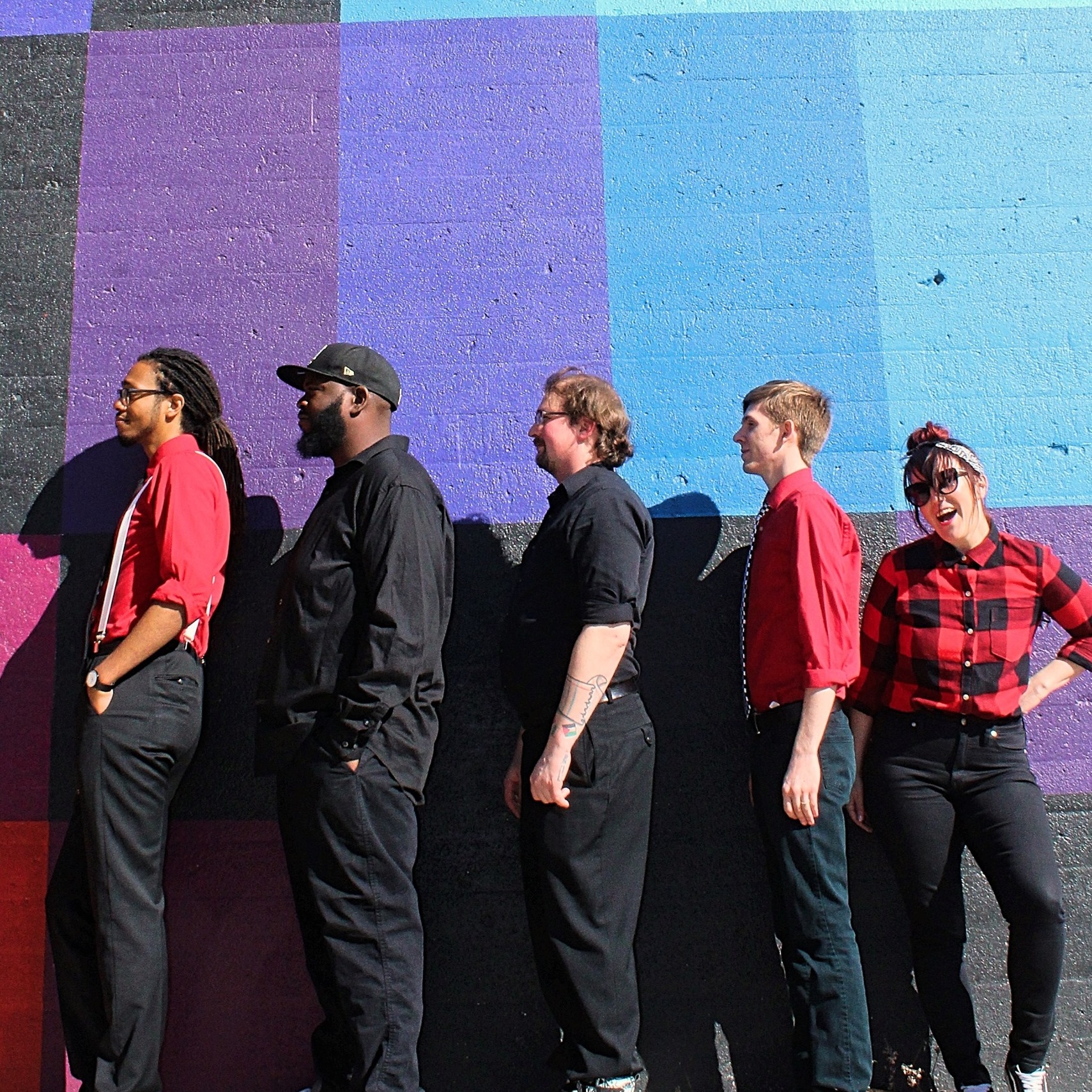 Biography
Hailing from Chicago, Run and Punch is a high-energy ska band with pop punk roots. Performing for over a decade, this 6-piece delivers a unique blend of soulful female vocals, aggressive pop punk hooks, and a brassy horn section with one goal: to get you moving!
Origin story...
The group was started by two high school friends that grew up on the south side of Chicago. Both classically trained musicians, they fell in love with the city's vibrant punk and ska scenes. By 2010 they were looking for their next projects and started writing what would become Run and Punch's first full lenth, No Loose Ends.
Take a Listen
Run and Punch has 6 releases under their belt starting with their debut EP Uppercut in 2011.
Although the group has seen multiple lineup changes during their run, founding members Chris Curtis (Trumpet) and Anthony Johnson (Bass) have cultivated a consistent musical identity.
Throughout each iteration Run and Punch has always featured a dynamic female vocalist and punchy brass section, and delivered a playful pop punk foundation via the rhythm section.
On Stage
Taken at the famed Melody Inn in Indianapolis, IN
Critic Review
Run and Punch reminds me of a bunch of different bands, which is exactly what I think they are going for. Anne Rako, the band's lead vocalist, will garner obvious comparisons to Monique Powell from Save Ferris, but I hear more Pauline Black of The Selecter, as Anne is a lot more soulful in her delivery.
The musical influences shine from ska-punk tinged songs like "John Henry" sounding like 1 part Less Than Jake, one part Streetlight Manifesto. Closing track "Dearly Departed" could have easily fit in the catalogue of Mustard Plug's material from the 90's...